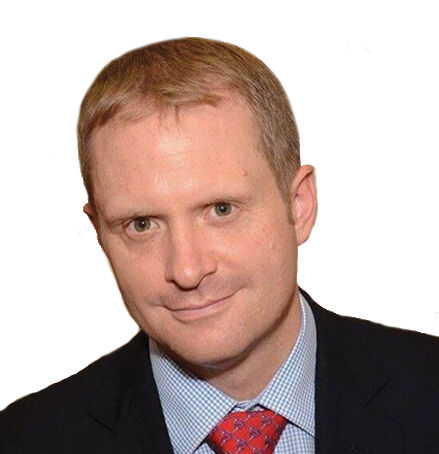 Brendan Way joined Mary Alexander & Associates as a Senior Associate Attorney. Mr. Way has over 15 years of hands on litigation experience as an attorney, law clerk, trial paralegal and legal intern and two and a half years in tech competitive & market research analysis. He has academic focus on intellectual property, antitrust and international law.
Mr. Way's areas of expertise include traumatic brain injury, medical malpractice, dangerous condition on public property, trucking, California Public Utility Commission regulated entity liability (Energy & Transportation), "gig economy" liability, premises liability, vicarious liability, MMSEA 111 compliance, insurance (including coverage and bad faith) as well as tech and general competitive/market research.
Education
University of San Francisco School of Law
JD, Intellectual Property Certificate
2005-2008
Trinity College- Hartford
BA, Political Science (American Government)
1996-2000
Representative Cases
Mr. Way has significant experience in the areas of traumatic and acquired brain injury, wrongful death, medical malpractice, dangerous condition on public property, gig economy/ride share, trucking, light rail, premises liability and auto collisions, and co-litigated cases with results in the eight figures.
$18,681,052 verdict in Martinez et al. v. Bhandal Brothers Trucking, Inc., et al., (MCSC No. M114050), wrongful death, trucking and dangerous condition on public property (second chair).
$10,999,999 settlement in Stoll v. City and County of San Francisco et al., (SFSC No. CGC-13-532478), severe traumatic brain injury, driver negligence (light rail) and dangerous condition on public property.
$3 million settlement (limited insurance) for a severe traumatic brain injury client who was hit while crossing the street in Sacramento, CA.
$2.5 million severe traumatic brain injury settlement for a man who was knocked from the back of a delivery truck by an overloaded dolly.
A $2.3 million settlement for a 5-year-old boy whose elbow was crushed by a wooden pole adjacent to a Watsonville, CA soccer field.
A $1.250 million settlement for a low speed rear end auto collision resulting in a mild traumatic brain injury.
Numerous six figure settlements ranging from premises liability, medical malpractice and common carrier liability.
Honors and Awards
Super Lawyers Rising Star, 2015-2018
Professional Associations and Memberships
American Association for Justice
Consumer Attorneys of California
San Francisco Trial Lawyers Association