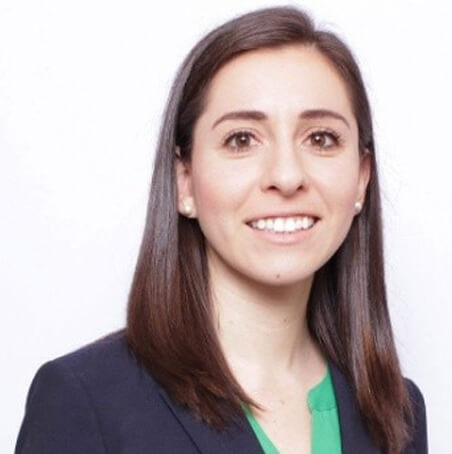 Catalina Muñoz es una abogada asociada en Mary Alexander & Associates. Su práctica se centra en la responsabilidad civil, responsabilidad de las premisas, las reclamaciones de fuego, y los litigios en general.
Sra. Muñoz ha dedicado toda su carrera profesional para representar a personas que lo necesitan. Antes de unirse a Mary Alexander & Associates, la Srta. Muñoz era una socia de la firma legal de los derechos a los inquilinos de San Francisco, donde se enfocó en casos concerniente a la area de  San Francisco y Oakland en ordenanzas de renta.La Srta. Muñoz representó con éxito a los inquilinos contra acoso inmobiliario, falta de reparación, desalojos ilícitos, propietario y relativos desalojados, y los desalojos para mejoras de capital. 
Durante la escuela de derecho, la Srta. Muñoz fue contratado como asistente legal en una oficina de abogados en Los Ángeles- trabajó extensivamente en asuntos relacionados con lesiones personales, tales como accidentes automovilísticos, responsabilidad de las premisas, y la responsabilidad del producto.
Más recientemente, la Srta Muñoz fue seleccionado como "Rising Star" del 2019 por Super Lawyers en el norte de California . Mientras en la escuela de derecho, la Srta Muñoz recibió el grado superior de las competencias básicas para litigantes. Ella también tuvo el honor de servir como externa judicial de Justicia Miguel Márquez de la Corte de Apelaciones de California, Sexto Distrito de Apelación.
La Srta. Muñoz también sabe el Español con fluidez.
Educación
Universidad del Sur de California Escuela de Derecho Gould
JD
Universidad de California, Davis
BA
Representative Cases
Mr. Way has significant experience in the areas of traumatic and acquired brain injury, wrongful death, medical malpractice, dangerous condition on public property, gig economy/ride share, trucking, light rail, premises liability and auto collisions, and co-litigated cases with results in the eight figures.
$18,681,052 verdict in Martinez et al. v. Bhandal Brothers Trucking, Inc., et al., (MCSC No. M114050), wrongful death, trucking and dangerous condition on public property (second chair).
$10,999,999 settlement in Stoll v. City and County of San Francisco et al., (SFSC No. CGC-13-532478), severe traumatic brain injury, driver negligence (light rail) and dangerous condition on public property.
$3 million settlement (limited insurance) for a severe traumatic brain injury client who was hit while crossing the street in Sacramento, CA.
$2.5 million severe traumatic brain injury settlement for a man who was knocked from the back of a delivery truck by an overloaded dolly.
A $2.3 million settlement for a 5-year-old boy whose elbow was crushed by a wooden pole adjacent to a Watsonville, CA soccer field.
A $1.250 million settlement for a low speed rear end auto collision resulting in a mild traumatic brain injury.
Numerous six figure settlements ranging from premises liability, medical malpractice and common carrier liability.
Honores y premios
Super Lawyers Rising Star, 2019
Asociaciones Profesionales y Membresías:
Asociación de Abogados Litigantes de San Francisco
Asociación de Abogados La Raza San Francisco