We Are Dedicated Bay Area Personal Injury Lawyers
Our Bay Area Personal Injury Law Firm Helps Victims Recover


"We fight for people who are injured due to the fault of others and do it with honesty, integrity, and excellence."
At Mary Alexander & Associates, P.C., we dedicate our entire practice to helping clients who have been seriously injured in accidents that occurred because of another party's negligence. From our office in San Francisco, we represent clients in Oakland, San Jose, San Mateo and the surrounding areas. Our dedicated focus on motor vehicle accidents, catastrophic injury, nursing home abuse, injuries to children and other personal injury claims allows us to effectively guide our clients through these often complex processes.
All

American Association for Justice American Association for Justice badge


All

American Bar Association Recognized with the Pursuit of Justice award in 2003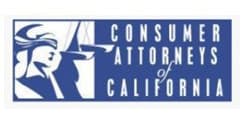 Consumer Attorneys of California Recognized with the Marvin E. Lewis Award, 1998

Multi-Million Dollar Advocates Forum Recognized for winning a settlement of 2 million dollars or more

Law Dragon Recognized as a top 500 Leading Plaintiff Lawyer in America, 2007, 2012, 2013 & 2014

Public Justice Recognized as Trail Lawyer of the Year, 2014

Wyoming Trial Lawyers Association Wyoming Trial Lawyers Association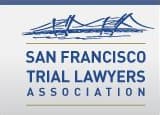 San Francisco Trial Lawyers Association Recognized as Trial Lawyer of the Year, 2014

2016 Sponsor Insight Listed as one of the Newsweek best personal injury attorneys 2016.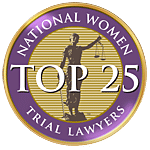 National WomenNational Women Trial Lawyers Association: Top 25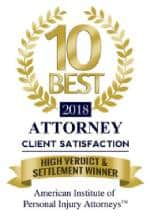 American Institute of Personal Injury AttorneysRecognized by the American Institute of Personal Injury Attorneys for High Settlements and Verdicts
PRACTICE AREAS
Negligent actions can lead to devastating accidents of many kinds. For instance, motor vehicle wrecks, tripping accidents, and medical malpractice are only a few of the ways an individual may sustain significant injuries. If a negligent person or business caused you to suffer injuries, you should consult a San Francisco personal injury lawyer for assistance in filing a civil claim.
Testimonials
Mary Alexander and her team helped me and my family through the hardest year of our lives. We faced a horrible tragedy which resulted in the lost of a dear loved one. Mary Alexander stood beside us through all the legal ups and downs, until we're able to see Justice for our loss. If you need legal counsel turn to Mary Alexander and Associates she will fight for you with years of  knowledge and professionalism.
- Cynthia G.
Mary Alexander and her team were very professional, results oriented, considerate and responsive to our needs and questions throughout the entire legal proceedings for a very important case to our family. We highly recommend Mary Alexander & Associates to anyone who needs the best legal representation.
- Michael M.
Professional, caring, informative, and willing to go above and beyond the requirements of her profession (the Ghost Ship memorial, personal phone calls, etc.). Mary Alexander, Brendan, and her entire staff went way beyond my expectations and always treated me like family during the most unbearable time of my life.
- Jean T.
Establishing Negligence in an Accident Case
Negligence is a legal term describing individuals who fail to act with a certain level of care in a given situation. For instance, all motorists have a legal obligation to follow traffic laws and to drive safely to protect others on the road. If they fail to meet this standard of care, their negligence could make them liable for any resulting accidents that cause serious injuries or property damage.
A personal injury attorney in San Francisco could evaluate the validity of any claims and work toward building a sound case. To prove negligence in a civil claim, injured parties and their legal representation must prove the defendant owed a legal duty of care to the plaintiff, the negligent party acted or failed to act in a way that breached their legal duty of care, this breach was the direct cause of the claimant's injuries, and that the plaintiff suffered quantifiable damages due to their injuries and losses.
If you can establish that the negligence of another party proximately caused your injuries, you may have a viable personal injury claim to seek compensation for your losses. These damages may include medical expenses, lost income, and pain and suffering. As these lawsuits are subject to various laws and legal deadlines, contacting an attorney is highly encouraged.
Call Our San Francisco Personal Injury Attorneys Today
Allow our team of experienced lawyers to help you
By consulting legal counsel, you can get an honest opinion about the strength of any injury claims you may have. An experienced San Francisco personal injury lawyer could help you weigh your legal options and arrive at the best course of action in your case.
A civil lawsuit may allow you to hold negligent parties accountable for their wrongful actions. To get started on your case, speak with an attorney today.