Personal Injury Attorneys Los Angeles – Free Confidential Consultations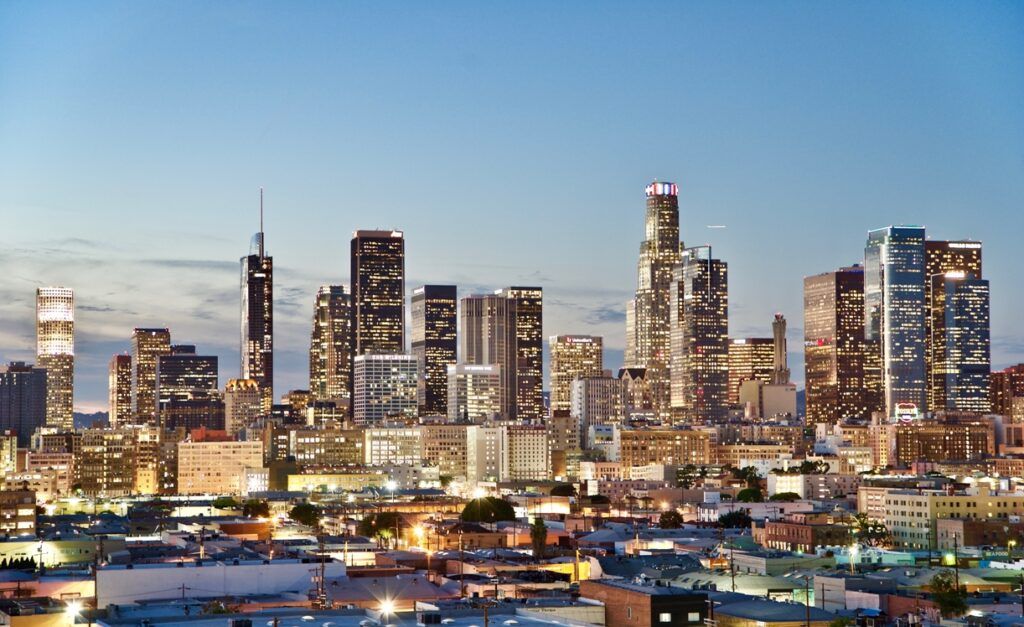 Serving Injury Victims in Our Centrally Located Los Angeles Office
800 Wilshire Blvd, Suite 1050
Los Angeles, CA 90017
(213) 261-3200   –   Get Directions >
If you have been injured due to some kind of accident in Los Angeles, you may be considering whether or not you need to hire a personal injury attorney. Legal professionals play an important role in our society, as they help victims achieve a sense of justice. Not only can victims work with our attorney to hold negligent parties accountable, but they can also pursue settlements for their injuries. These settlements can be important for victims, as they allow individuals to cover their medical expenses, missed wages, and much more.
If you have been injured in an accident, connect with our qualified personal injury attorney as soon as possible. While you should never rush this decision, time is of the essence. Due to the statute of limitations, you only have a certain amount of time to file your injury claim. If you wait too long, you may lose your opportunity to file a lawsuit and receive your settlement. This is why it is important to get in touch with an experienced personal injury attorney relatively quickly.
What Does a Los Angeles Personal Injury Attorney Do?
Your personal injury attorney will guide you through the entire legal process from start to finish. This begins with a consultation, during which you and your attorney can discuss the details of your accident, your personal goals and priorities, and the general legal strategy that may be appropriate for your case.
If you choose to move forward, your attorney will then help you file your claim. In many cases, there is an insurance company involved in this process, as negligent individuals are often covered by insurance. This adds an additional element to an insurance claim, as you must first go through the insurance company before you can receive a settlement.
In most cases, insurance companies will try to offer you a settlement to avoid going to court. Sometimes, it is in your best interests to accept this settlement, and your attorney will provide you with advice in this scenario. In other situations, an insurance adjuster may offer you a settlement that is clearly inadequate. In this case, your lawyer may recommend that you negotiate for a more appropriate settlement. Your attorney can also negotiate on your behalf.
During this time, your lawyer will also try to gather as much evidence and information as possible. The goal is to use this evidence to prove that your claims are valid. Some of the most common forms of evidence include medical documents that show the extent of your injuries, police reports, witness statements, and so on. This evidence can prove instrumental as you negotiate with the insurance company.
In some cases, you and the insurance company may be completely unable to agree on a settlement. In this case, a trial may be necessary. This means that your case will go before a judge and jury, and they will decide what happens next. Your lawyer will be active in this stage, as they will need to represent you in court and present evidence on your behalf. If your lawyer presents a compelling and convincing argument, the judge and jury will award you a settlement.
However, it is important to understand that there is no real way of predicting how much money they will award you. It could be millions more than you would have received with an insurance settlement, or it might be less than what the insurance company was offering you. There is always an element of unpredictability when you go to court. 
When Can I File an Injury Claim After a Los Angeles Accident?
You can file an injury claim whenever someone else's negligence leads directly to your injury. Some of the most common types of personal injury lawsuits involve car accidents, property owner negligence, construction accidents, medical malpractice, product liability, and negligent security. Due to California's system of comparative negligence, you can also file a personal injury claim even if you are partly to blame for your own injuries. For example, you might have been distracted while driving, and this could have been a contributing factor in your crash. 
What Will My Settlement Cover?
Depending on the exact circumstances of your injury, your settlement can cover a wide range of damages. These damages are split into two categories — economic and non-economic. Economic damages include things like medical expenses, missed wages, and any other financial losses you might have incurred due to your injury. Non-economic damages can be more complex, as they include things like pain and suffering.
These non-economic damages are not easily quantifiable with a direct dollar amount, and it is ultimately up to the judge's discretion as to how much money they are worth. Examples of non-economic damages include PTSD, loss of consortium, loss of enjoyment of life, disfigurement, and more. 
What Do I Need to Prove?
In order to be successful with your personal injury lawsuit, you need to prove four things. These are known as the four elements of negligence:
Duty of Care: You must establish that the defendant owed you a reasonable duty of care. This means that a reasonable person would have acted in a more responsible manner to ensure the safety of the public. For example, a restaurant owner owes a duty of care to their patrons.
Breach: You must establish that the defendant failed in their duty of care.
Causation: You must establish that this failure by the defendant led directly to your injury. Many lawsuits fail because they cannot establish a direct link between a defendant's negligence and the injury itself. For example, a restaurant owner may have failed to clean up a spill in the kitchen, but they cannot be sued if a patron then slips outside in the parking lot.
Damages: You must establish that an injury actually occurred. You prove this by presenting detailed medical documents that show the extent of your injuries. This last element is why it is so important to seek medical treatment after your injury. If you do not get treatment, then you cannot provide any medical documents.
Enlist the Help of a Qualified Los Angeles Personal Injury Attorney Today 
If you have been searching the Los Angeles area for an experienced personal injury attorney, look no further than Mary Alexander & Associates. We have considerable experience with a wide range of personal injury cases, and we can help you. With our help, you can receive a settlement that will allow you to cover your medical expenses, missed wages, and any other damages you might have incurred as a result of your accident. Reach out, book your consultation, and we can begin developing an effective action plan together.